Malteurop celebrates on September 23rd and 24th the extension of its malt house in Albacete, Spain (Intermalta). Its annual production capacity jumps from 60,000 to 100,000 tons, for an investment of 14 million euros.
The Albacete plant has just been extended; a €14 million investment to increase production capacity from 60,000 to 100,000 tonnes per year.
11 months after the inauguration of Geelong, Australia, in October 2018, an extension to Malteurop's Albacete plant was inaugurated today, on 23 September 2019, in the presence of local elected officials; the main shareholders of Intermalta (Malteurop and Mahou San Miguel); the President of VIVESCIA, Christoph Büren; the General Manager of VIVESCIA Industries, Olivier Miaux; the Managing Director of Malteurop and chairman of the board of Intermalta, Olivier Parent; as well as the Managing Director of Intermalta, Carlos Alvarez, and the local team.
This increases the production capacity of Intermalta – Malteurop's Spanish subsidiary – to 350,000 tonnes per year over its three sites (Albacete, San Adrian, and Seville) representing 16% of Malteurop's global production capacity.
Image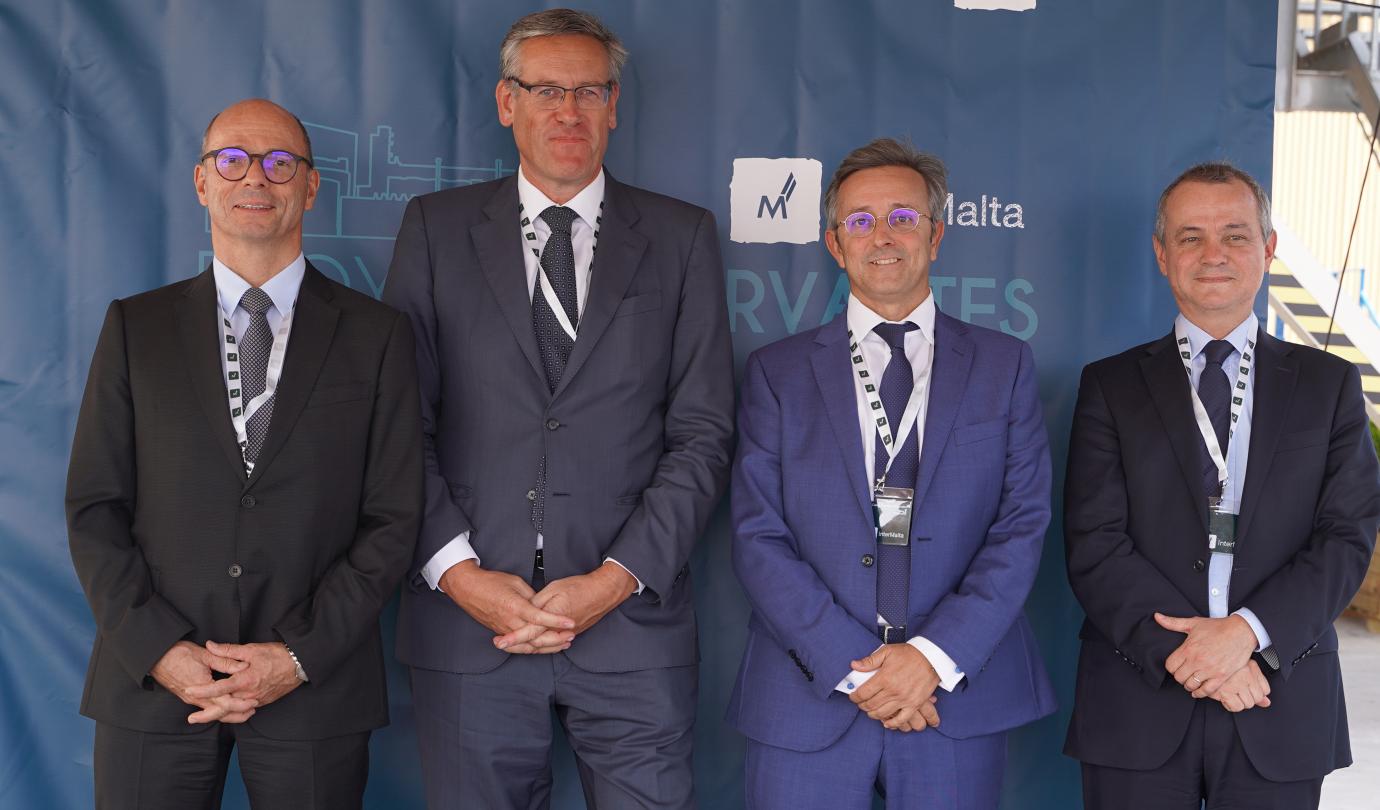 Both local and international stakes
The malt produced in Albacete is intended for major Spanish brewers, as well as meeting burgeoning demand from regional craft breweries, which also represents a growing proportion of national consumption. It will also enable Malteurop to consolidate its export business, which has significant potential.
This project, codenamed Cervantes to embody the malting plant's strong attachment to its region of Castilla-la-Macha, plans to eventually source 100% local barley. This is an important point for two reasons: in terms of minimising the environmental impact and to be able to offer customers local malt, which is increasingly a demand of the Spanish brewing industry.
The works were completed in record time, in just 12 months, and the plant is fitted with the latest generation of equipment and cutting-edge technology. Construction is now complete and the malting plant is operational.